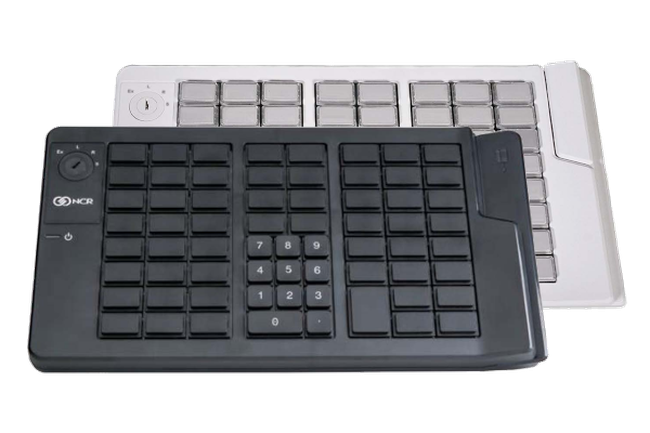 RealPOS™ 6932 Keyboard Family
NCR keyboards were developed specifically to meet the demands of a variety of retail environments and to protect against damage from objects such as paper clips, staples and pins that may fall between the keys and damage the electronics of the keyboard. This improves overall reliability and is not typically available in standard PC keyboards. Our keyboards work as hard as your associates and are designed for years of continual usage.
The 64-key compact keyboard is ideal for retailers requiring a POS matrix layout, a scanner port, and programmable keys. The 115-key full size and the 105-key compact alpha feature a QWERTY layout, programmable function keys, and an optional glide pad to save valuable counter space. All of the keyboards support an optional 4-position key lock to control access and a 3-track ISO magnetic stripe reader.
Extensive configuration flexibility
Programmable and re-legendable keys to save time and reduce training
Purpose-built for retail environments
Extended product lifecycles for availability and support
Industry-standard OS and driver support