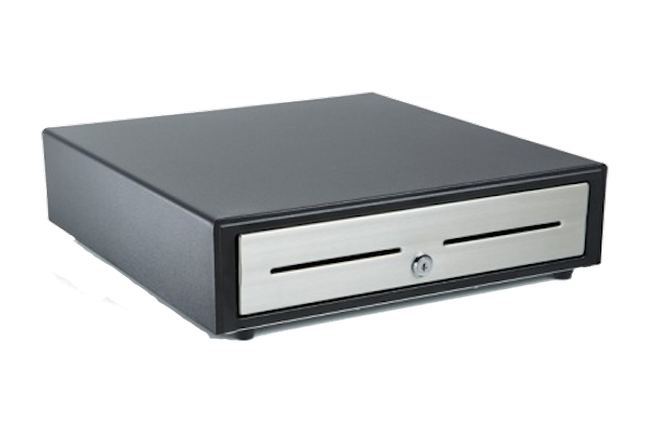 NCR RealPOS Compact Cash Drawer
Every retail environment throughout the world is different and NCR understands that. NCR has evaluated each region and industry to ensure the cash drawer family not only supports those requirements but also completes your NCR RealPOS point‑of‑service solution.
All NCR RealPOS Cash Drawers are designed to give retailers peace of mind, incorporating components such as an emergency release latch and a microswitch for drawer open detection. Since cash drawers require a high amount of voltage to accelerate the drawer open, NCR's solenoid design helps protect the drawer and other POS components from high-voltage spikes.
Rugged metal chassis
Till options: 5 bills / 5 coins;  4 bills / 8 coins
Height 4.3" (109.22mm)
Width 16.2" (411.48mm)
Depth 16.3" (414.02mm)