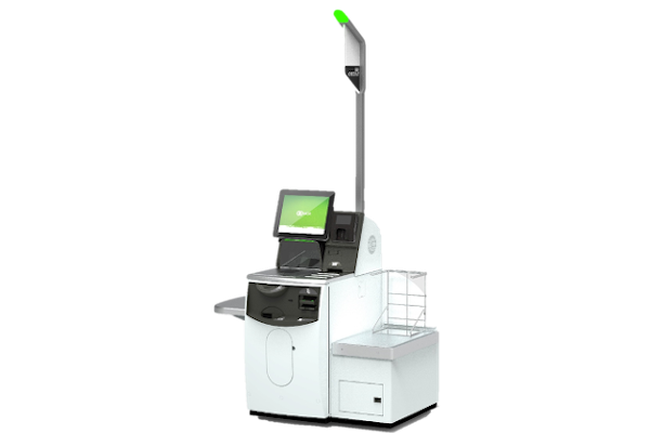 NCR FastLane SelfServ™ Checkout R6L+
Combines proven cash handling capabilities with a responsive, easy to use, touchscreen interface to give shoppers an improved journey at the front-end.
With its advanced processor technology, NCR FastLane SelfServ Checkout R6L Plus delivers increased performance while providing a path to future operating systems. In addition, R6L Plus features cash handling capabilities which have been tested and developed leveraging NCR's 20 years of experience in the self-checkout industry. Each lane offers coin recycling with the option to add note recycling and is compatible with most industry standard payment devices.
With the enhancements NCR FastLane SelfServ Checkout R6L Plus offers, retailers like you can provide your shoppers with an easier way to scan, bag, and pay for their items while helping your bottom line.
Proven cash handling capabilities
Coin and note recycler
Advanced processor technology provides a path to future operating systems
Leverages the NCR XR7 with intuitive multi-touch display
NCR RealScan™ 79e Bi-Optic Imager can be used to enhance security and convenience with Produce Assurance and Picklist Assist
Coin recycler with support for up to 6 denominations
Note recycler with support for up to 6 denominations and bunch note acceptance and an optional loader
Compatible with most industry standard payment devices, including contactless
1, 2 or 3 bagging options with security scale
Configurable lane orientation
Color branding
Multiple language support
Integrated scale for produce