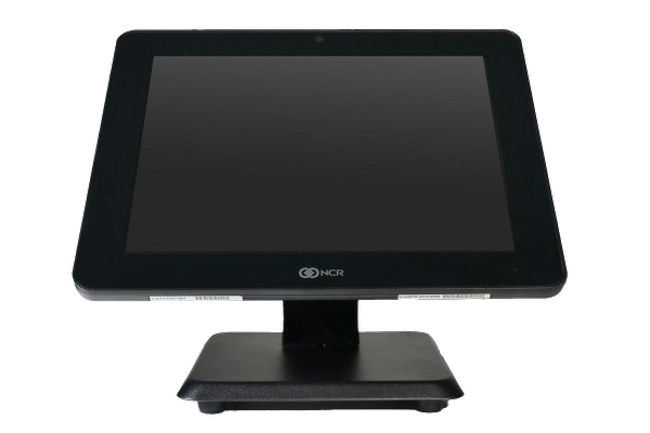 NCR RealPOS™ XL15 5915 Display
Your stores reflect your brand image, and you want the checkout area to look inviting to your shoppers. NCR's sleek ultra-thin XL15 display offer the look you want at a price to fit your budget. He's bright and sharp image makes him easy to read and to create a safe and enjoyable experience for your associates.
This projected capacitive display supports multitouch interactions, making it familiar and easy for your associates to use. Another advantage is projected capacitive displays do not require calibration to help you avoid unnecessary service calls. For environments requiring glove or stylus input, a resistive touchscreen option is available to best meet your needs. XL15 is also available without touch.
The XL15 resists dust and liquid and — especially important today — its flush zero-bezel surface makes this display very easy and quick to clean. It can be positioned on its own display stand, a wall, pole or other custom mounting using a standard VESA mount. The XL15 is available with an optional integrated RFID reader or secure encrypted magnetic stripe reader, as well as a variety of latching USB, Display Port and audio cables.
This ultra-thin display is sure to enhance your checkout or wrap-stand while maximizing your counter space.
15" standard aspect 4:3 display (1024 x 768) with PCAP touch
Zero-bezel design for sleek good looks and easy cleaning, with 10-point multi-touch support
LED backlight with anti-glare surface
Multiple mounting options including stands and VESA conformity for pole, wall or other custom mounting
Retail-hardened design, resistant to dust and liquid spills
An NCR product with proven quality you can trust.