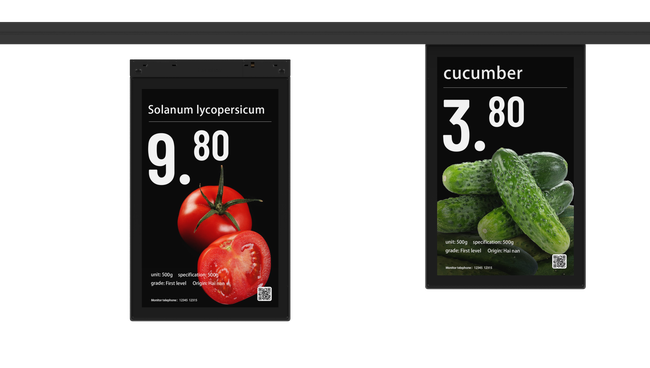 Hanshow Lumina Aqua digital labels
Digital labels Lumina Aqua series are specifically designed for retail displays with fresh food. They are designed to improve the operational efficiency of the store, and for the purpose of increasing profitability.
Lumina Aqua is a color LCD digital shelf label with IP65 water and dust resistance standard and supports instant update and more product information display functions.
Lumina Aqua also features an adaptive intelligence system for more comprehensive support when customizing and editing promotions.
dynamic display in full color
high IP rating
reliable power supply
simple installation
cloud based
custom templates
labels size 7" & 10"