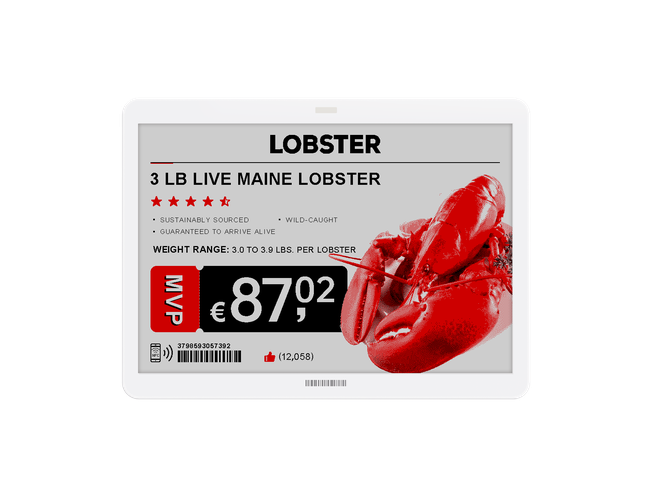 Hanshow Stellar Pro digital labels
Stellar Pro is the latest Hanshow ESL product that contains many new features compared to the classic ESL series. Thanks to the ESL chip and a strong battery, it provides outstanding performance with a battery life of up to 10 years.
This series of digital labels is ideal for use in retail stores including supermarkets, consumer electronics stores, department stores, fashion, sports and more.
specialized ESL chip
10 years of battery life
extended storage
multipurpose NFC
upgraded protection
multi-colored flashing lights