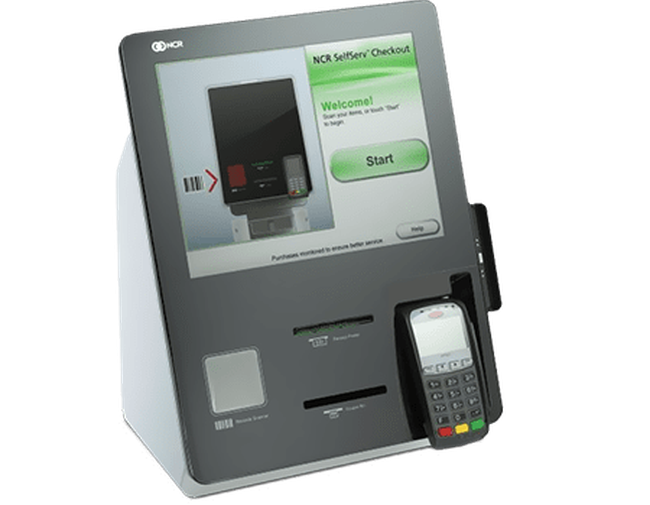 NCR SelfServ™ SS90
A sleek compact self-checkout solution offering your shoppers the speed, convenience, and simplicity they expect.
The NCR SelfServ 90's small footprint makes it an ideal solution for just about any retail format, large or small. This compact checkout can augment your existing self-checkout estate, and its size offers you the flexibility to install it just about anywhere—from a floorstanding pedestal, to a countertop, or even a wall mount. The choice is yours.
It was designed specifically for small baskets of less than five items, while traditional self-checkout accommodates baskets of up to 20 items. Offering a variety of checkout options can benefit both your stores and your shoppers. The NCR SelfServ 90 is ideal for high volume stores with small baskets and strong card usage. It saves money on your technology investment by eliminating the cash and coin tender options and the security scale.
Zero-bezel 15" projected capacitive display

10-point multi-touch support

EMV card reader with contactless capability

2D imaging scanner

Receipt printer

Coupon bin

Integrated intervention light

Floor, countertop or wall mount options

Optional swipe encrypted magnetic card reader

Optional basket shelf

Security scale and produce scale